The... pre-season of the sepk.gr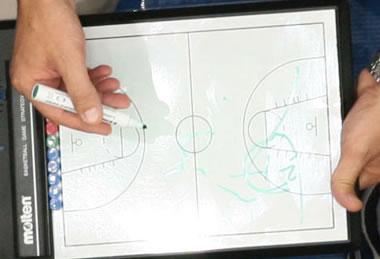 The official site of GBCA chose this time of year, when most team work hard heading the start of the season, to make its own preparation, updating the services provided.
In the category "Game Situation Analysis" someone can watch plays of the best teams in the planet. There are shown bits and pieces of the Olympic Games, the NBA, college basketball, the Euroleague and A1 League. There are videos referring to offensive or defensive tactics.
The company that collaborates with sepk.gr (E-Genius) has updated the service and from now all the videos can be seen in full-screen mode and an extremely high quality.
Moreover in the category "Playbook", which is updating all the time, contains various drills (of every style), offensive plays for different line-ups, even out of bound plays.
Also in the main page there are published in daily basis news for Greek coaches, articles that has to do with the "job market", the "scholarship program" and the rights of the GBCA's members.
Basketball Coach Ενότητες Άρθρων