The decisions of the Administration Board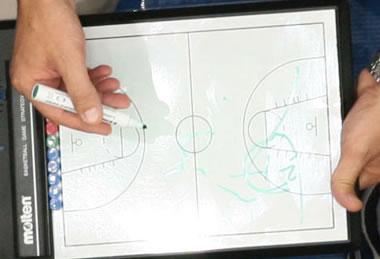 The administration board of the Greek Basketball Coaches Association assembled Monday afternoon and came into important decisions.
One of the issues was the complaints that reach the offices of the Association, made by coaches who haven't been paid by the clubs.
The Association expressed its support to those coaches -by communicating with the teams- noting on the other hand the importance of contract signings in every division, especially the national ones.
The decisions in details:
The "Economou-Papadopoulos" incident was on the table. The members of the administration board read their explanations and addressed them a written recommendation.
The GBCA stands side by side with the coaches of the youth teams and besides its educational efforts (International Clinic for Young Players etc), decided to support them in any problem they are facing. Mainly their problems have to do with money. So it is decided that the Association will cover the court expenses of the coaches who will claim their wages using the legal way.
After the proposition of the Players' Union, the GBCA will escort the players in visits to Institutions (Athens, Larissa, Salonica, Serres, Trikala) during the Christmas Holidays and the "Week of Love".
The GBCA also set the dates for the elections in the local office of Crete and for the local clinic in Hrakleio (20-21 of December).
The members of the Administration Board agreed to hold the International Clinic of 2009 in Salonica.
Lastly, with the collaboration of the Players' Union the Greek Basketball Coaches Association will hold a camp for the preparation of the players to take part in high level championships.   
Basketball Coach Ενότητες Άρθρων