The first "Bobby Knight gym"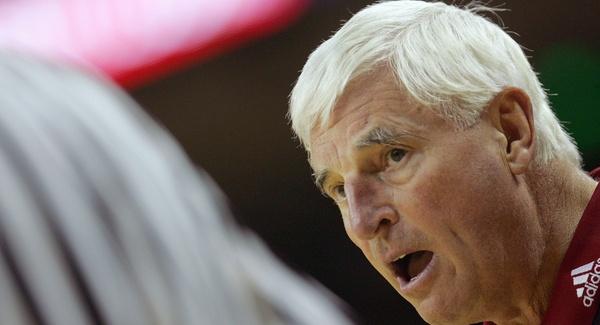 Bobby Knight strikes again! After his own initiative a new gym will be built in North Texas (Duncanville) The name of the gym will be "Bob Knight's Fieldhouse".
Bobby Knight himself told that "the first time I visited the city and went to the gym I got depressed. The roof was licking, the floor was messed up and the one rim was ruined. Two years have passed and I tried hard to find a solution. We finally got it and at the middle of 2010 the new gym will be ready".
Bobby Knight and his friends will built a stadium with six indoor basketball arenas, ten volley-ball courts and an ice-hockey court. It will cost 1.2 million dollars and all the money will be raised by sponsors, who wanted to take part in the effort of the notorious coach. The basic idea belongs to VaShawn Rhodes who was the manager of Indiana University when coach Knight was the coach.
Bobby Knight also talked about the referees saying that "I wish someday to teach the young college basketball coaches about the way they have to treat the referees. It is something I would do with great pleasure".
Basketball Coach Ενότητες Άρθρων