You 've made us proud once again!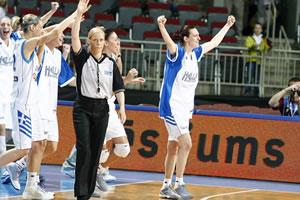 The Greek Basketball Coaches Association wants to congratulate -once more- the Women's National Team, which after the historical advance to the Quarter-Finals of the European Championship got another success by securing the ticket to the World Championship.
The GBCA wants to give credit to the coaching staff for their exceptional job, to the players that gave their best, the rest of the team's members for their services, but also to the Federation.
The Women's National Team made us proud for another time and we hope that it will continue with even bigger successes in the future, believing that this year was only the beginning.
Basketball Coach Ενότητες Άρθρων