Humanistic assistance from the GBCA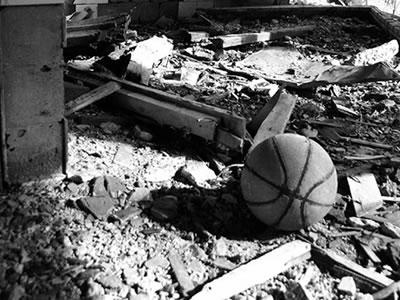 The Greek Basketball Coaches Association doesn't stay passive to all the dramatic things going on over the last days in Gaza. With an announcement the GBCA condemns the war, underlines the values of sports and supports the non-combatants who are tested. The Association will give humanistic help, inviting its member to contribute in this effort.
The announcement
"Sports as a mean and mainly a value consists support to the global society of citizens, and to the perspective of the viable growth for the present and future generations.
These days, when we should be exchanging wishes of a better year with health and peace, we are witnessing a heinous war with many non-combatants and children and we cannot stay unaffected.
The GBCA, loyal to the values of sports and the Olympic spirit defends peace and the prevention of the use of violence, according the Principals of the International Law and the protection of human rights.
The present determined situation in the world, unfortunately and with a tragic way, brought us to the moment of showing with actions our support and our humanistic feelings. The Greek coaches of basketball, as awaken citizens and members of the society, we have the obligation and the duty to support morally and in a humanistic way the tested people of Gaza and the entire area.
Already our Association is negotiating with the organization "Doctors of the World" for humanistic assistance and any action needed to fulfill the upper cause. Any member that wished to contribute to this effort can reach the Association (210 9532600-2)".