A big "thank you"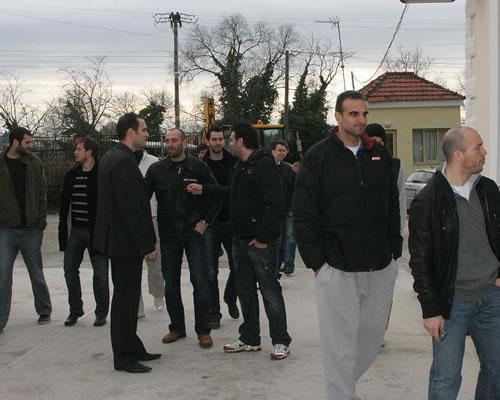 After the conclusion of the "Week of Love" the GBCA feels the need to thank all the members that responded with pleasure to its call and took part in all the actions. The coaches gave away presents and offered moments of joy to the little children. Also the GBCA wants to thank the co-hosts of this effort, the Players' Union, the League's administration and the Fan Club of the National Team "Pelargoi", which made a team effort to give... love to their young friends.
The Association wants to thank especially those who visited the hospitals and the institutions: Elias Zouros, Giorgos Zeugolis and Thomas Nikou in Athens, Giorgos Bartzokas in Larissa, Kostas Pilafidis, Stathis Kamarakis and Nikos Athanasiou in Serres, Thodoros Rodopoulos, Giorgos Kalafatakis, Elias Konstantinidis, Paraskevas Mouratidis, Antonis Baxevanis and Dimitris Galanis in Salonica and Vaggelis Aggelou, Thanasis Yaples and Vasilis Remetis in Trikala.
The Association was represented in all the visits by its general secretary Thodoros Bolatoglou.