"Goodbye" to the coach that changed basketball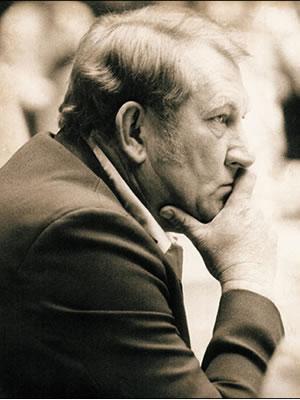 Don Haskins, one of the coaches that changed the route of basketball, died at 78. Haskins was the coach who led UTEP in the college championship in 1966, putting a fight against the racial establishment of that period.
Haskins (his story turned into a film called "Glory Road"- started in the final game of the college championship against Kentucky five Afro-Americans in the starting line-up of a team of Texas, one of the most conservative states of the US.

In 1999 he left the benches after 38 years. He had a 719-353 record, winning 7 conference championships and participating 14 times in the NCAA Final round.
"He has a huge contribution to college basketball. Whoever lived that period, realized who things changed after UTEP won that final" Eddie Sutton remembers.
"I thing that it is one of the most genuine heritages that someone has left. It was not a political issue. That time blacks didn't play in other schools, but he started five of them in the starting line-up and managed to win with them, without thinking about their colors" quoted Nolan Richardson, a member of that team, who afterwards became a coach winning the title with Arkansas.
Besides that Haskins launched his own philosophy, based on hard work. "We trained so hard that we rested only before the games and not after them. When you chase every ball, then you see thing like that happen, like the championship" said Harry Flaury a member o the 1966 team.
O Haskins, who played in Oklahoma State, was the 19th coach with most wins in college basketball history. He had worked with many great players, such as Nate "Tiny" Archibald, Tim Hardaway and Antonio Davis.
Besides the heritage of 1966 and Texas El Paso, Don Haskins carried one more, which was expressed very clearly by Bobby Knight "Don made out of his teams and his players more than any other college coach. The word unique can start to describe what kind of person he was. There was no coach I respected more that Don Haskins. There was no friend I enjoyed more than Don Haskins"
Basketball Coach Ενότητες Άρθρων