Africa turns to foreign coaches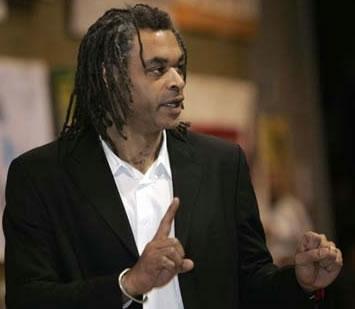 A very interesting article is being published in the official site of FIBA, in which the author is writing about Africa's turn to foreign coaches. Most of the national teams have put their trust in the hands of coaches that were either born, or have made their first steps in Europe and the States.
Coaches fros Serbia, Croatia, even the... NBA (like  John Lucas of Nigeria) will sit in the benches of the next African Championship, bringing different coaching philosophies and approaches.
Chris Sandiago wrote: "It's more than evident that most of the coaches listed here learned how to coach abroad as half of the 16 coaches are foreign-born while others like Adingono, Nwora, N'diaye and M'baye are coaching abroad besides being involved in their respective national-teams.
International experience is the key word and the main aspect for the dominant basketball-countries on the continent for hiring a coach. Also necessary for coaches is that are able to communicate with the players in a language spoken in the country like French, English or Portuguese.
Nigeria will be coached by U.S. American John Lucas who brings a lot of experience but also has never coached a team that played under FIBA rules which are slightly different to the NCAA and the NBA. Same goes for Alex Nwora, who is Nigerian but is coaching in the NJCAA, in the U.S with probably another coaching philosophy then the European-minded coaches in the field.
On the other hand you got a lot of coaches that learned their profession in Europe but may have to adjust to the country's mentality like Filip-Luetic, Zecevic and Kavedzija, while others like Dessarzin, Niquice and Occansey worked with African players in their home-leagues in Europe before, but may also have to deal with diverse shortcomings and the lack of professionalism that some African federations displayed in the past when it came to organizing preparations and all other arrangements prior to an international tournament.
It will be interesting which teams and in which tactical system they are going to succeed. Good luck to all teams participating in the African Championships!"
The list
Ivory Coast: Randoald Dessarzin (Swiss - JDA Dijon, France)
Nigeria: John Lucas (U.S. American)
Cape Verde: Alex Nwora (Nigerian - Erie CC, USA)
Morocco: Francis Jordane (French)
Tunisia: Adel Tlatli (Tunisian)
Egypt: Zeljko Zecevic (Serbian)
Libya: Neven Filip-Luetic (Serbian)
Angola: Luis Magalhaes (Portugiese - Primero de Agosto Luanda, Angola)
Mozambique: Carlos Alberto Niquice (Mozambiquan - Ferroviario, Mozambique)
South Africa: Flosh Ngwenya (South African)
Rep. of Congo: Maxime Mbochi (Congolese - Avenir de Rail Brazzaville, Congo)
Central African Republic: Rodrigue M'Baye (Central African - Geneva, Switzerland)
Cameroon: Lazare Adingono (Cameroonian)
Rwanda: Veceslav Kavedzija (Croatian - APR, Rwanda)
Mali: Hugues Occansey (French - BBC Nyon, Switzerland)
Senegal: Abdourahmane N'diaye (Senegalese - ASVEL women's team, France)
Note: Country, Coach, Nationality, Club-Team