INTERNATIONAL BASKETBALL CLINIC PLAYERS DEVELOPMENT THESSALONIKI 2017 - BIOS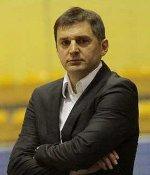 DRAGOLJUB VIDACIC
The Serbian coach was born in 1970. He had a long career as a player and when he retired he start coaching, getting the FIBA Licence. He played in Varda, Indos, ITU Istanbul, Hemofarm, Vojvodina, Cherkassy, Crvena Zvezda and Partizan. In 2003-04 he also added Greece in his list, playing for Makedonikos. The roots of his coaching career trail back in Mega Vizura (2007-08) and then in Crvena Zvezda (2009). He worked as a head coach in Varda for two seasons (2012-14) and the following season he coached Leotar (2015-16). In 2015 he was named head coach of the Bosnia U20 National Team.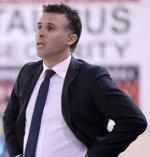 KOSTAS MEXAS

He was born in Kerkira on the 25th of October 1976. He worked in Chortati (1997-03), Ampelokipous (2003-04), the women's teams of Megas Alexandros (2004-05) and Kastoria (2005-06). He also coached MENT (2006-08) and Heracles (2008-11). From 2011 to 2015 he was a member of the coaching staff of KAOD. He was the assistant coach next to Giorgos Kalafatakis and Nenad Markovic, taking over the team in 2014. The next following season he mover to Patras to sit on the bench of Apollon.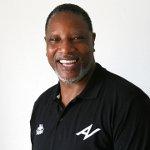 AUDIE NORRIS
Audie Norris was born in Jackson Mississippi on the 18th of December 1960. He had a glorious career in the NBA with the Blazers and in Europe playing for Benetton Treviso and Barcelona. He finished his career in Greece, where he wore the jersey of Peristeri (1993-94). As an assistant coach he worked in Jackston State University, Tougaloo College and Jackson Rage Pro Team. As a head coach he sat on the bench of Saint Joseph Catholic School, Mississippi Lady Tigers, Genesis One Christian Prep School and New Horizon Preparatory School.In 2014 he worked in Sevilla along with Scott Roth. He had the chance to coach Kristaps Porzingis and Willy Hernangomez, who now play in the NBA. This season moved to China (Foshan Long Lions). Since 2012 he has participated in many clinics and training camps all over the world, while he hosts every summer the "Audie Norris Basketball Camp".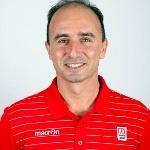 DIMITRIS GALANIS

He has a master and a doctorate degree in coaching, after studying in Dimokriteio University. Dimitris Galanis has worked in many teams in Greece and out of the boarders. He worked in A1 at Kavala (2013) and Heracles (2006), while he also coaches Lucoil Academic (Bulgary) in Eurocup. His coaching career began back in 1990, with a tenure in Filippos's Youth Teams. In 1996 he was first named assistant coach and later on took over the team as a head coach in A2 Leageue. Since then his career includes many teams as Foinikas, Nestoras, ICBS, Keravnos, Panorama, Pierikos, while he also worked as a technical supervisor in Ermis Lagkada. This season he is named technical supervisor of the Weelchair Greek National Basketball Team.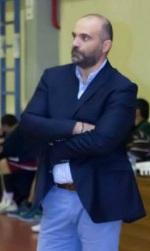 LEFTERIS CHATZIKIRIAKIDIS

He started playing basketball in Makedonikos from 1982 to 1996, when he moved to Mandoulides, Navarchos Votsis and Aridaia. As a player he started coaching and in 1989 he worked in Makedonikos's youth teams. After that he coached the school team of Mandoulides and was named Technical Supervisor of Aiandas Evosmou Youth Teams. He also worked as an assistant coach in Makedonikos and MENT, while his first experience as a head coach was in MENT. He also coached Aiandas Evosmou, Keravnos Oraiokastrou, Goumenissa, Anaggenisi Flogas, Ikarroi Serron, Pierikos and Heracles. Since 2013 he is coaching Machites Doxas Pefkon, leading them to A2 League.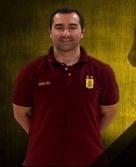 SAVVAS KAMPERIDIS
Savvas Camperides was born in Thessaloniki on August 10, 1978. From 2000 to 2012 he successfully played in MENT, Mars, Hercules, Ionic Lamia and Ikarous Serres. In 2012 at the age of 34, he decided to retire from active action and follow the coaching. He immediately joined Aris coaching staff, working in turn with Vangelis Angelou, Milan Minic and Dimitris Priftis.