No more Skourtopoulos in Aigaleo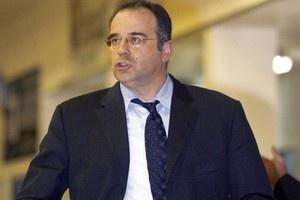 After 2 ½ successful years Thanasis Skourtopoulos parted ways with Aigaleo. The administration of the team announced the end of their collaboration and the name of his successor will be known in the next few days.
Thanasis Skourtopoulos took over "City" in the middle of the 2006-2007 season (in the spot of Steve Giatzoglou) and manager to lead the team into success.
The announcement
"Aigaleo-Estia is found in the unpleasant situation to announce the end of its collaboration with the head coach, Thanasis Skourtopoulos. Aigaleo wants to thank Thanasis Skourtopoulo for all the thing he have given and we must not forget that this as the first team that offered him the chance to coach in the A1 league.
Moreover Aigaleo-Estia wants to note that the team's budget was two times bigger than the one of last year and the administration made all the wishes of the coaching staff happen. Unfortunately the results forced Aigaleo-Estia to replace Thanasis Skourtopoulos. We wish him the best of luck in his career.
Aigaleo-Estia wants to assure the fans that it will continue doing whatever possible to fulfill its goals".
Basketball Coach Ενότητες Άρθρων