''Do not degrade the Greek Coach"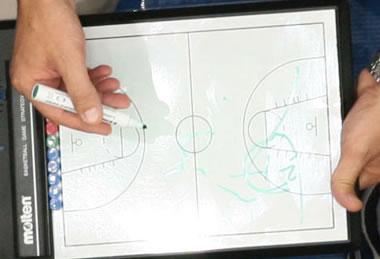 The Greek Basketball Coaches Association has decided not only to continue, but to intense its efforts to defend the Greek coach. In this terms from the first day of the leagues, send letters to "Artemis Volou", a team that has hired a foreign coach without having the right to do it.
The letter was send to the president of the club Mrs. Evgenia Fragouli and the coach Elias Giannakouras, who is named head coach.
The letter to "Artemis Volou"
"Mrs. President,
The Association has already informed the women's team of your club that it is occupying a foreign coach for the practices, while in the games a Greek coach is named as head coach.
As you know according to N. 2725/99, which has been modified and according the Coach Regulation (YA 11671/2005) it is not allowed to occupy a foreign coach in A2 League, while in the leagues that foreign coaches can work, they have to cover all the requirements.
That's why the upper acts not only opposite regulation, but also degrades the role and the value of Greek coach. Also this makes a "bad example" that could encourage such decisions.
The Association wants to defend by any legal means the rights of its members, appealing to the suitable body (police, Social Insurance Bureau etc).
Because the matter is under investigation we would like to ask for your thesis on the matter in five days time".
 The letter to Elias Giannakoulas
"Our Association has been informed that the women's team "Artemis Volou" is using a foreign coach, who has not the right to act as one, as a head coach (coaching, practicing etc), while you are named formally as the head coach during the games. As you might know the A2 teams cannot occupy foreign coaches according to the N.2725/99 -modified- and the Coach Regulation.
As you can realize such tactics encourage more foreign coaches to come in Greece, who don't have the right to do so and take the place of Greek coaches. The latter not only don't have such salaries, but also are being degraded. And the goal of our Association is to upgrade the position of the Greek Coach nationally and internationally.
Such acts do not combine with the values, the role and the regulations of our occupation, so illegal acts will draw disciplinary penalties (depending how serious the fault)
Because the matter is under investigation we would like to ask for your thesis on the matter in five days time".
Basketball Coach Ενότητες Άρθρων