Παραιτήθηκε ο Γιάννης Τζήμας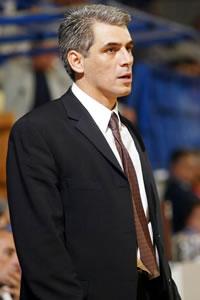 Giannis Tzimas resigned from the bench of the "rookie" team of A1, AS Trikala. The coach from Larsissa claimed that his decision had to do with personal problems and then thanked the administration.
 The announcement of Trikala
"The administration of AS Trikala would like to thank Giannis Tzimas for his great contribution on the growth of the basketball of Trikala and the team's advance in the A1 for the first time in the club's history.
Our desire was to continue with him this beautiful journey, but we totally understand and respect the personal reasons that led him to take this tough decision.
For us and the fans of team, Giannis Tzimas, will always have a special place in our heart and we hope that our paths will cross again in the future. We wish him the best in his career and personal happiness".

Tzimas: "Thank you very much"
Giannis Tzimas after his resignation quoted:
"I resigned from the coaching position of AS Trikala for personal reason. I have already informed the president, with whom I never had an argue or a disagreement during the time we worked together.
I think that the team, for which we fought and sacrificed a lot in order to climb on top, will continue with the same determination. I would like to thank again the administration, my assistants, the players, the Press and all the fans for their love".
Basketball Coach Ενότητες Άρθρων