"Coach K" won by his own fashion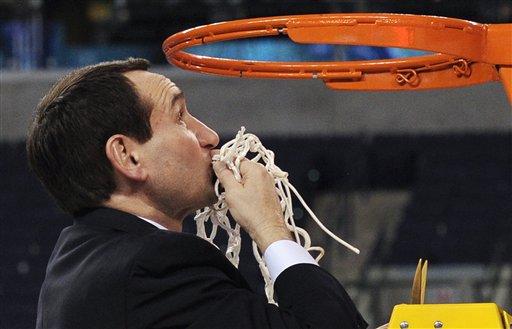 Mike Krzyzewski a day after the fourth championship title of his career explained his fear about Butler. "Coach-K" referred to the load a favorite team is carrying and the monkey it has to take of its back. The interview was published by the "Associated Press".
"Our opponents were at their prime time. If they beat us, they would have won everything, but it we beat them, they wouldn't have lost anything. That was the biggest problem to deal in the final.
We played a team that really wanted the title, as we did, but had half of the pressure" was some of the quotes of coach Krzyzewski who added: "in the first half we weren't concentrated at all. We lost 12 offensive rebounds and allowed 10 points from tat. In the second half they only got two.
That was the key. During a final game you have to thing about many things in a short period of time. The players have to be convinced before the game in order to follow your instructions and make the maximum effort".
Basketball Coach Ενότητες Άρθρων