Chuck Daly passed away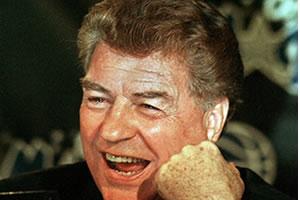 The legendary Chuck Daly passed away at his 79 years, beaten by the long battle against cancer. The coach that proved that defense leads to the title, celebrated two NBA championships with the Pistons and the Gold Medal in the Olympic Games of 1992 with the first and authentic "Dream Team".
Daly worked also at the Cavaliers, the Nets and the Magic. In 13 seasons in the NBA he had 638 wins and 437 losses. He participated 12 times in the play-offs (75-51). He entered the Hall-of-Fame in 1994.
Basketball Coach Ενότητες Άρθρων