Williams vs Izzo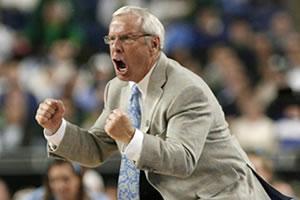 North Carolina versus Michigan State and Roy Williams versus Tom Izzo. The jumpball of the final game of the NCAA tournament will be in the air Monday evening, in order to tell who the new champion will be.
"If you thing that it was easy then you don't know what you are talking about. There was not an unbeaten team from 1976 and we had some great teams over the years. This season there were 10-12 teams that could be playing in the final" said Roy Williams, the coach of the North Carolina "Tarheels".
"If we played good and they play good probably we are going to lose. That's the way I see it. I don't mean to be negative. They are the best team in the country and gained the title over the last one and half year" analyzed Tom Izzo of the "Spartans", who has not forgotten the defeat of his team from North Carolina (98-63) on the 3rd of December 2009.
The game is really important for Michigan, the state with the highest unemployment rate in USA. "The state, the city all of these matter. Our goal is to win the championship and hope that the repercussions will help the people. We want to make them happy, even for a minute" added Izzo.
Roy Williams also talked about the matter saying with humor that "I realize their effort. We have a goal for ourselves. We want to win the final and get the title. They say that if Michigan wins the economy of the country will go better, so I say "let us be poor for a few days more".
Basketball Coach Ενότητες Άρθρων